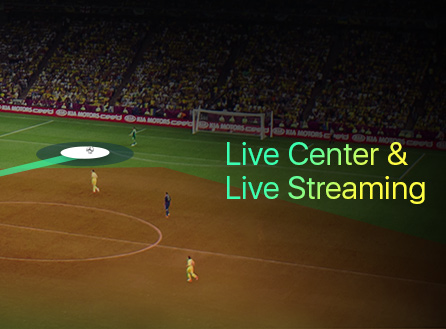 Live Center and Live Streaming are technologies, which talk about the game
Added
Team Rub90 presents services named Live Center and Live Streaming, which open new opportunities for players to enjoy the immersive gameplay and the most up to date information about sporting events 24/7.
Thus, the management of the gameplay is becoming more advanced (either in self-service terminals or in the desktop and mobile versions of the game site).
Live Center is service, which shows the player all the match information in graphical form as it becomes available.
Live Streaming is technology of online video broadcasts that allows player to see what happens on the pitch at current moment of time.Widgets provided by Rub90 can be transformed in accordance with the current needs of the player.
One of the features of Live Center and Live Streaming is that they can be integrated into third-party developers' software using the API.