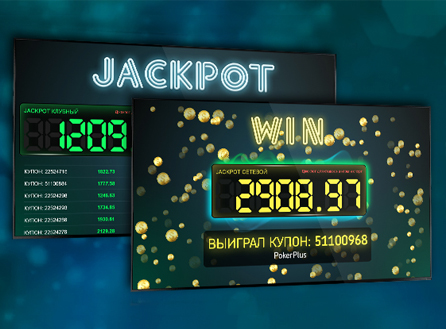 New jackpot features in sports betting and games
Added
Rub90 presents to the partners another functional update of the platform which introduces even more features for jackpots.
The upgraded interface is the result of the joint work of experts in design technology and bookmaking. It takes the quality of user interaction with betting system to a new level, providing the player with a sense of live feedback.
The following new elements have appeared:
- sounds and animations;
- control values (for example, the animation will appear when the jackpot amount rises to the number divisible by 500, 1000 or 2000 rubles);
- possibility to choose products (sports, games) and channels (terminal, cash desk, website) on which the jackpot will work.
To attract the attention of the players to the jackpots as such, there are used sounds and animations which are designed that encourage users to know what it is, what is intended.
Bookmakers will appreciate the possibility of choosing products and channels of interaction that will participate in the accumulation and drawing of the jackpot (this will allow to achieve goals which are important for a particular operator).