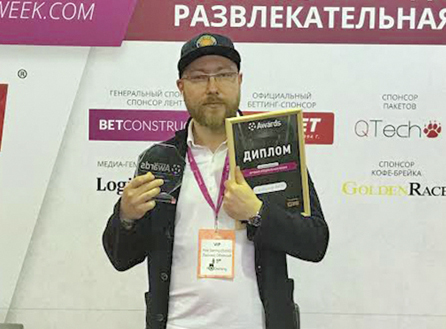 First Gaming (Rub90) — recipient of prize Betting Awards 2018
Added
On June 7, 2018, First Gaming (Rub90) won in the nomination "The Best Special Line of the Year".
The award ceremony took place within the Russian Gaming Week 2018, a specialized gambling and entertainment exhibition.
"This award is very valuable to the company. It emphasizes our commitment to the continuous development of products and solutions in all important areas: both for operators and for end users", said Leonid Oboznyi, President of First Gaming (Rub90).
We would like to remind that the Line of Rub90 gives an opportunity to place bets not only on sports andgames, but also on cultural and political events.
Previously, First Gaming (Rub90) was awarded the title of the best in the following nominations:
- RGW Gaming Awards 2014 — The Best Betting Software;
- Betting Awards 2016 — Innovation Company of the Year;
- Login Casino Betting Awards 2017 — The Best Betting Product.